GET YOUR FAIR AND FIRM OFFER
Ohana Legacy Properties understands the needs of families going through Probate and how to deal with the Real Estate
Work with local, family-owned home buyers
Local Certified Probate Real Estate Specialists
Fair and Firm offer in 24 hours
We buy in AS-Is condition
Quick, streamlined closing process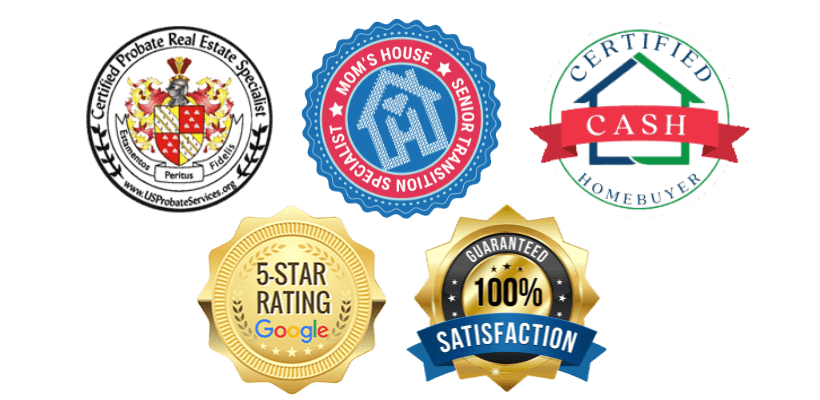 FREE Real Estate Probate Resources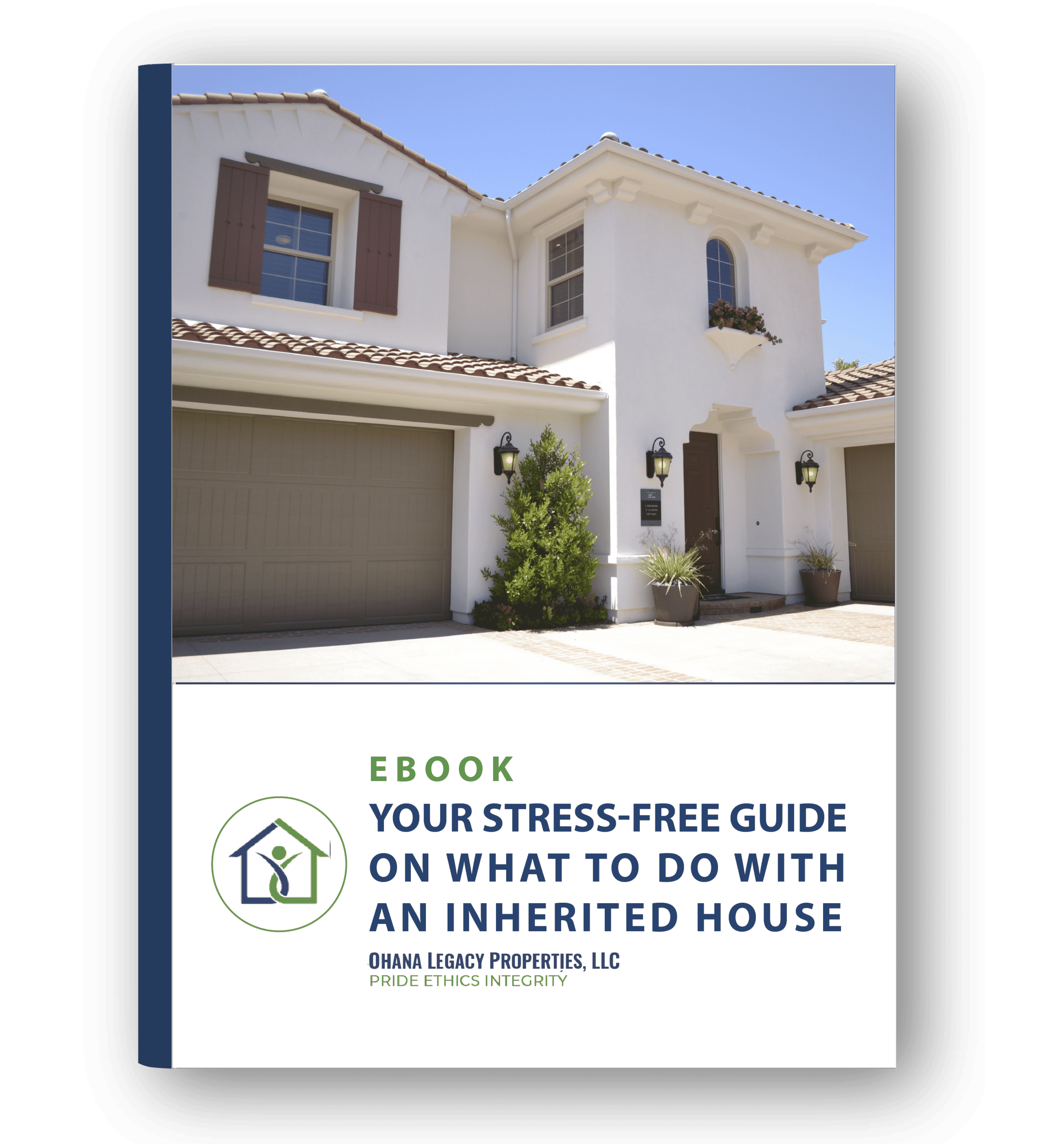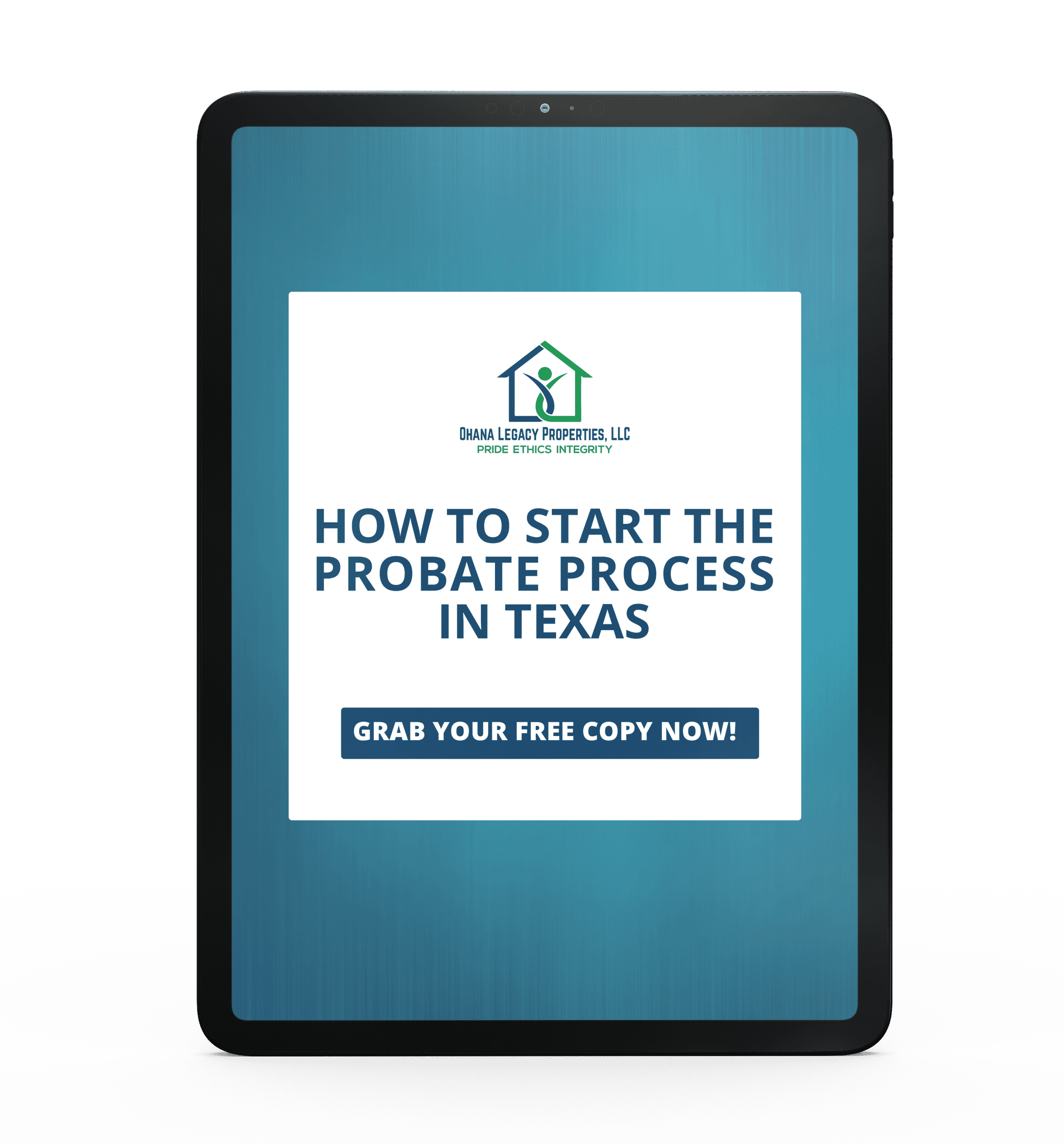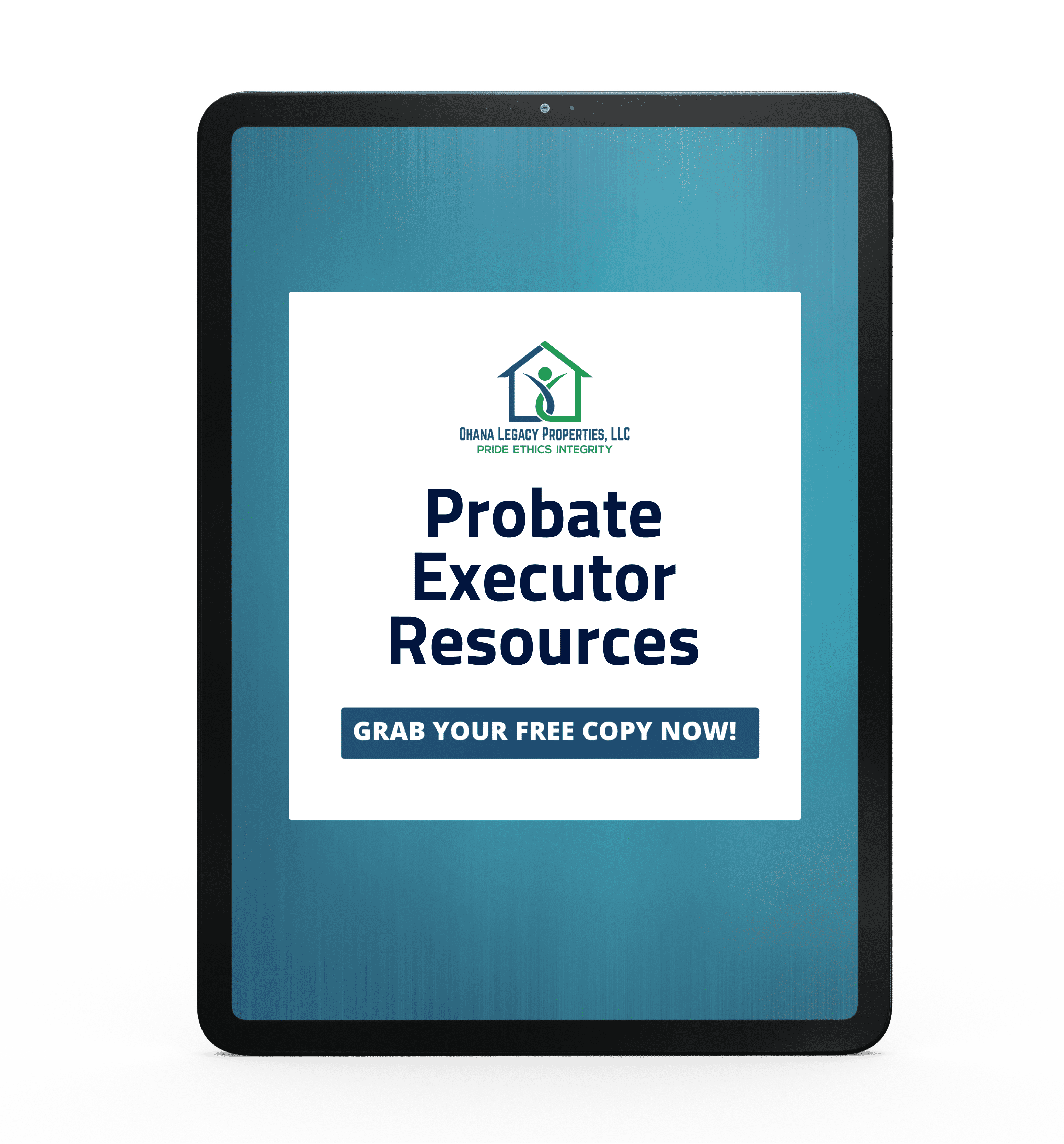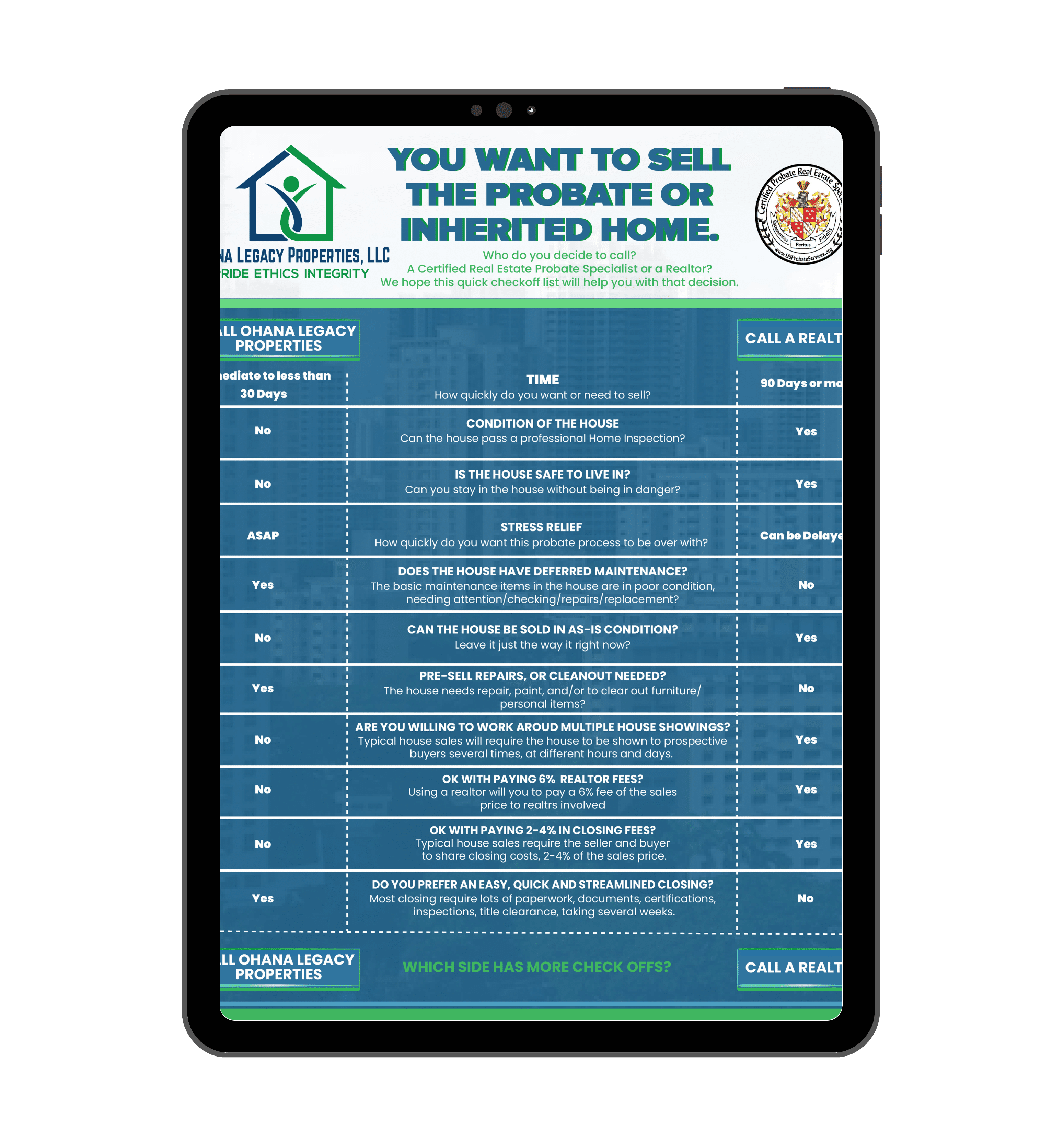 Selling a Probate or Inherited House?
We buy probate houses. Any condition or circumstance
Fair & Firm Offer. No realtor fees.
For many families, the decision to sell a probate or inherited home is a difficult one due to both emotional ties and financial issues. We understand we've been through it ourselves.
They may have lived in the same house for decades, and the thought of "what to do with all this stuff" or "leaving all these memories behind" can be overwhelming. The emotional toll associated with leaving behind a lifetime of memories hits everyone involved. And now you may have creditors calling you wanting payments.
This is where a Certified Senior Real Estate Specialist, like Ohana Legacy Properties, can assist.
Quickly, efficiently, and compassionately, we will present you with a fair and firm offer, buy it in as-is condition, take care of major repairs, take care of renovations, do the clean-up, donating leftover items to local charities. We will present you with a quick, streamlined closing process, and……. there are no fees for our service at all.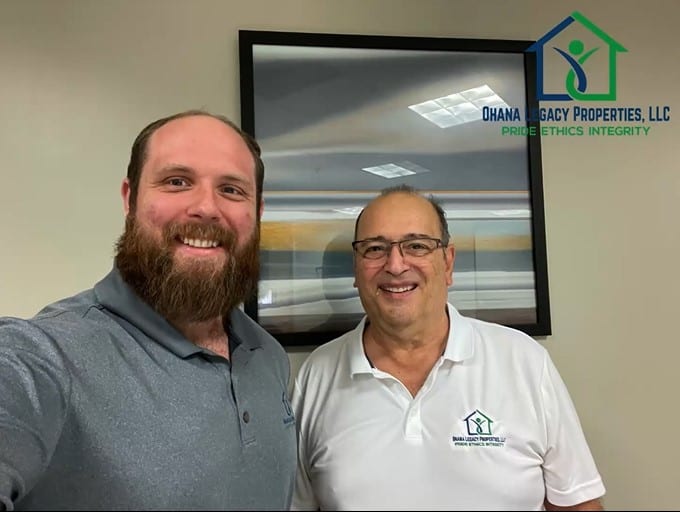 It's important to understand what probate is and what that process entails in the state of Texas. According to Forbes & Forbes Law "probate is the process in which a court legally recognizes a person's death and oversees the payment of a deceased person's debts and the distribution of [their] assets." Since there's a matter of settling debts and distributing property across several heirs, how Texas property is distributed or dealt with varies case to case. A house for example, could end up with one heir for them to do whatever they like with it, or a probate sale in Texas could happen, with the proceeds being distributed evenly across the heirs.
"Probate" proceedings normally begin before an inherited house is sold. Below are 5 simple steps that outline the process:
Filing the petition. Probate litigation is instituted by a personal representative named in the will or a person petitions the court to be executor.
Notice to creditors and beneficiaries. The representative must notice anyone with an interest in the estate.
Payment of the Estate's debts, taxes, and expenses. Debts do not disappear – they must be paid before you inherit. Probate property is commonly used to satisfy amounts owed.
Legal title of property transferred in accordance with the will or local inheritance laws. Once creditor claims are satisfied, the personal representative petitions the court to transfer the remaining assets to beneficiaries.
Closing the probate estate. The estate is formally closed with a final account, petition for distribution, a final hearing with notice to all parties.
Check out the free Probate/Inheritance Blogs & Resources on this website
This information is for educational purposes only. It is not intended to be legal or financial advice. Always seek out the counsel of a Texas-licensed Probate Attorney and/or CPA.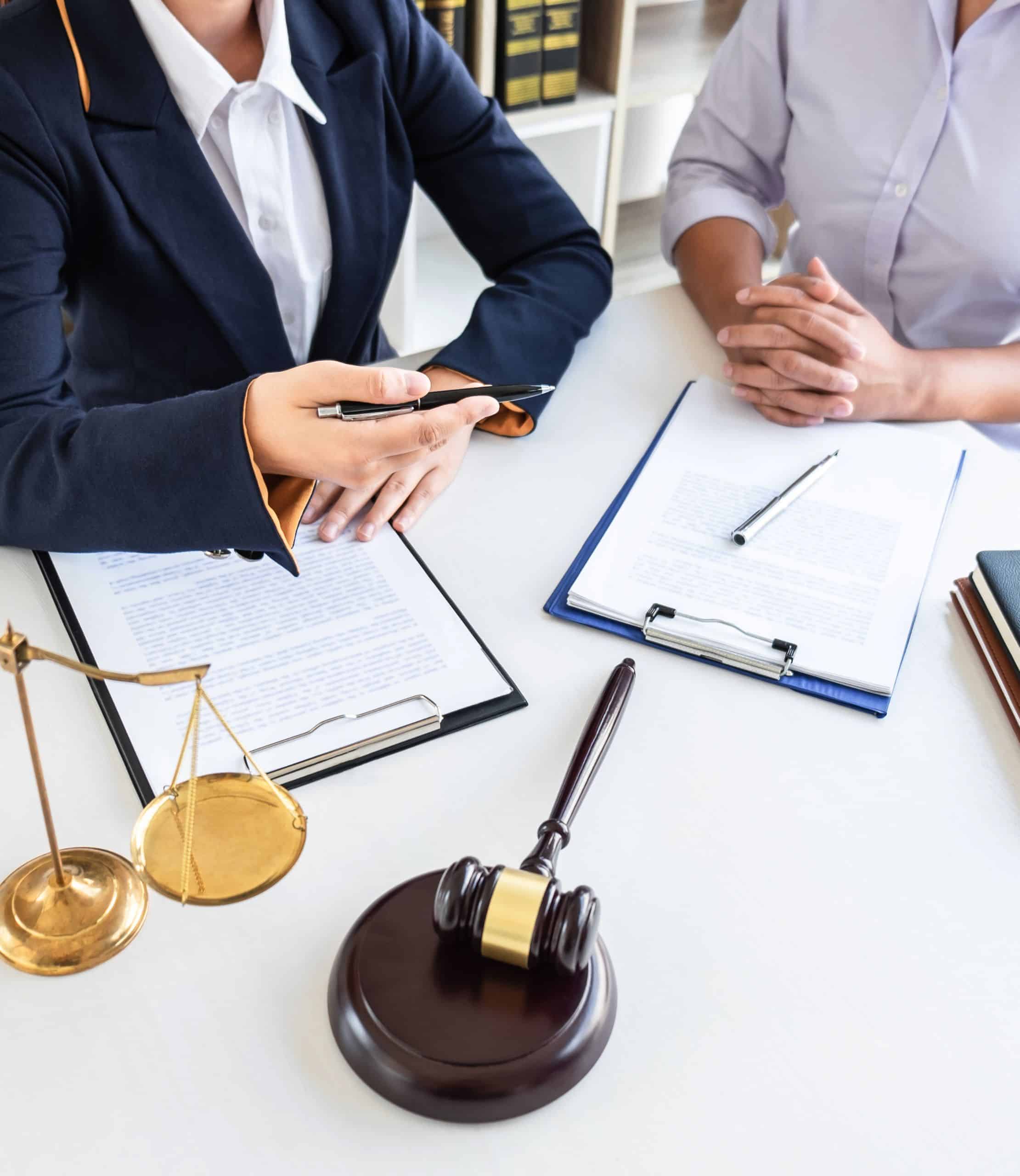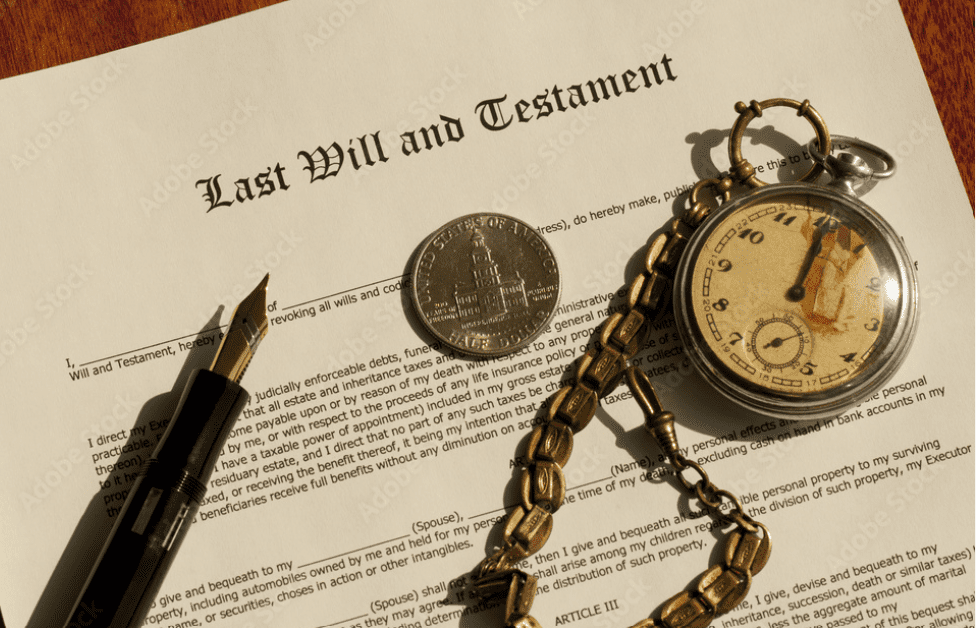 The Probate Process in Texas
The main question on many people's minds is this: "Can I sell my house in Probate in Texas?" The short answer is yes, it's possible, but it's not always simple and straightforward. Always reach out for advice from a Texas-licensed Probate attorney.
The first compounding factor is whether or not the decedent – the person who has died – left a will. When a person dies intestate in Texas (without a will) the probate will be overseen by the courts. The court will be the one to decide who the decedent's heirs are and their share of the estate. In this case, it would be difficult to sell your Texas house in probate.
If there is a will, things can go a bit more smoothly and quickly. The will should name an executor and essentially this is the person who will be responsible for moving the probate process along, filing the probate, notifying beneficiaries and creditors, taking inventory, appraising the estate, and overseeing the distribution of assets.
In case of a will, the process will go as follows:
The executor will oversee filing the application for probate.
A judge will recognize the decedent's death, confirm the executor is fit to serve, and verify whether there's a valid will.
The executor will take inventory, appraise the estate, notify the beneficiaries of the will, post a notice to creditors, discharge debts, and file the decedent's final federal tax return.
Disputes are resolved.
The estate is distributed among the beneficiaries.
In addition to the general probate process, there are two types of probate in Texas. The first is Independent Administration, which is usually less expensive and easier. Court supervision isn't necessary for this kind of probate so the executor may settle the estate without much interference from the court. Additionally, you won't need to post a bond or get an insurance policy that protects against executor mismanagement.
The second kind is Dependent Administration. In this kind of probate, all steps that the executor takes must be approved by the court and there's a forum to resolve contested estates and disputes between beneficiaries.
Ohana Legacy Properties Made It So Easy!
Find a Probate Court in your county:
This information is for educational purposes only. It is not intended to be legal or financial advice. Always seek out the council of a Texas licensed Probate Attorney and/or CPA.
3 Easy Steps to selling your probate Home
Step 1: Schedule a call
We learn about what your situation is and how we can best help you get what you need.
Step 2: Set up a time that works for you to evaluate the property
We personally evaluate the physical condition of the home and put in place all the information we received.
Step 3: We will provide you with a fair concrete offer
What we provide in our initial offer is concrete and honest.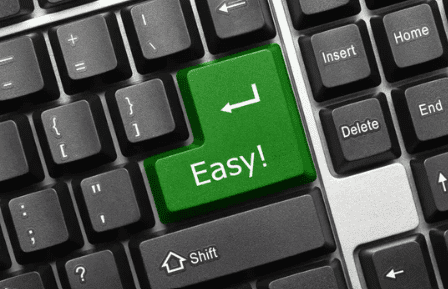 What to do with your Probate Property in Texas
So, what happens to a house in probate in Texas?
If there's a house or property included in the will, the three main options are either to keep it, fix it up, rent it or sell the inherited house. Which option you choose will depend on the specifics of the will and any contests or objections by other beneficiaries. Either way, Ohana Legacy Properties can help you.
Here's How We Can Help You Sell Your House in Probate
Trying to sell your house in probate isn't as simple or easy as selling it the traditional way if the Texas property was already in your name. If the will clearly states that you are the rightful heir to a property, it's usually advisable to wait until after the probate before you try to sell the inherited house. Things will be much easier and quicker once you have the title transferred to you.
However, if it's not clear to whom the house will go to and the beneficiaries can't agree on who will get it, that's when things can get complicated. That's why it's good to have a Certified Probate Real Estate Specialist (CPRES) help you, like Ohana Legacy Properties. We can help you deal with inherited property and how to approach a probate sale in Texas.
The best solution for when it can't be decided who the property will go to, is to sell the house in probate. This will mean all the beneficiaries will have to agree on how the property will be sold and the price it would be sold for. In certain cases, like when the estate is in more debt than its assets are worth, selling your Texas house fast for cash might be the best option.
Ohana Legacy Properties are local and family-owned Certified Probate Real Estate Specialist in Texas and can easily work with the executor and your probate attorney for the sale of the property. The process of selling your home in probate is made easier thanks to the Independent Administration process in Texas and Ohana Legacy Properties' simple process.
We can help you sell your house fast. We are your 'easy button" to selling your house in probate in Texas.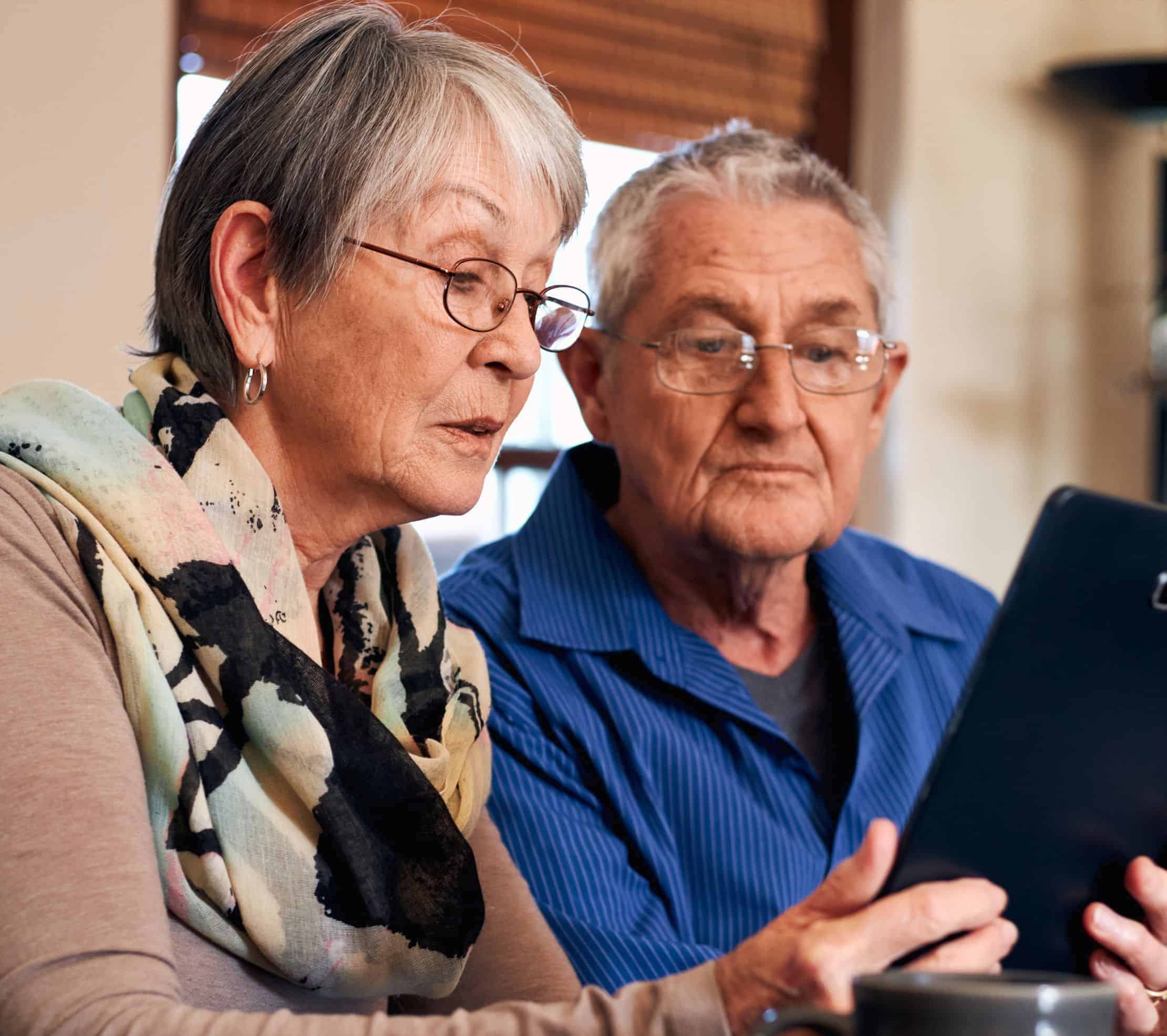 Simply contact us and we can schedule a property viewing. After that, we can make you an offer that is firm, fair and honest. From there you get to decide on a closing date that fits your schedule. You don't have to clean or remove anything at all! Take everything you and your family want to keep and we will take care of the rest. We work with local donation companies so that a lot of those things are not just trashed and can be re-purposed to help yet another family. This way you get more time to do what you need to instead of worrying about cleaning the home out.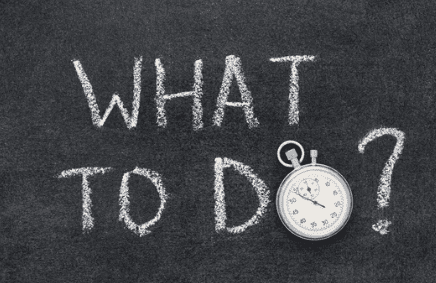 We Surround Families with Options & Solution
Ohana Legacy Properties helps families solve one of their biggest challenges in the probate journey- offering an easier, less stressful way without repairing it, cleaning it up, clearing it out, or paying realtor fees.
We offer services to purchase probate/inherited homes outright, in as-is condition, so families can close within days instead of months.
There are no real estate agents involved in our process which means quickly, efficiently, no renovating, no staging, no showings – and more importantly – no realtor fees. In fact, there are no fees for our service at all.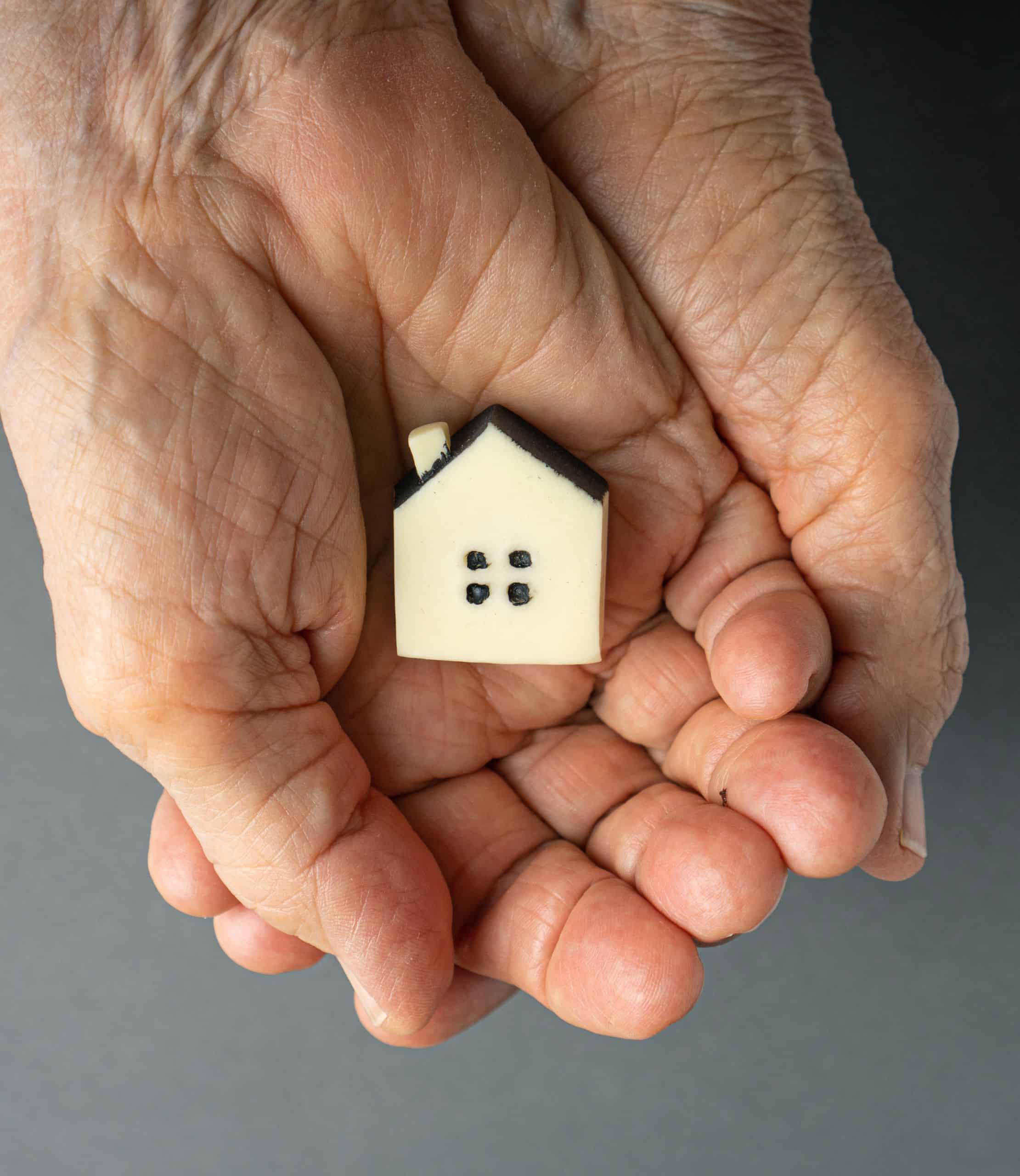 Our Guarantees to You and Your Family
Ohana Legacy Properties is a local and family-owned Certified Probate Real Estate Specialist company in the Houston area that helps families solve one of their biggest challenges in the journey of selling your parents' home. We understand that the decision of having to sell the home is not always an easy one, but we are here to help.
We are the "Easy Button". Our team of experienced and caring professionals will work with you every step of the way to ensure that the process is as smooth and stress-free as possible.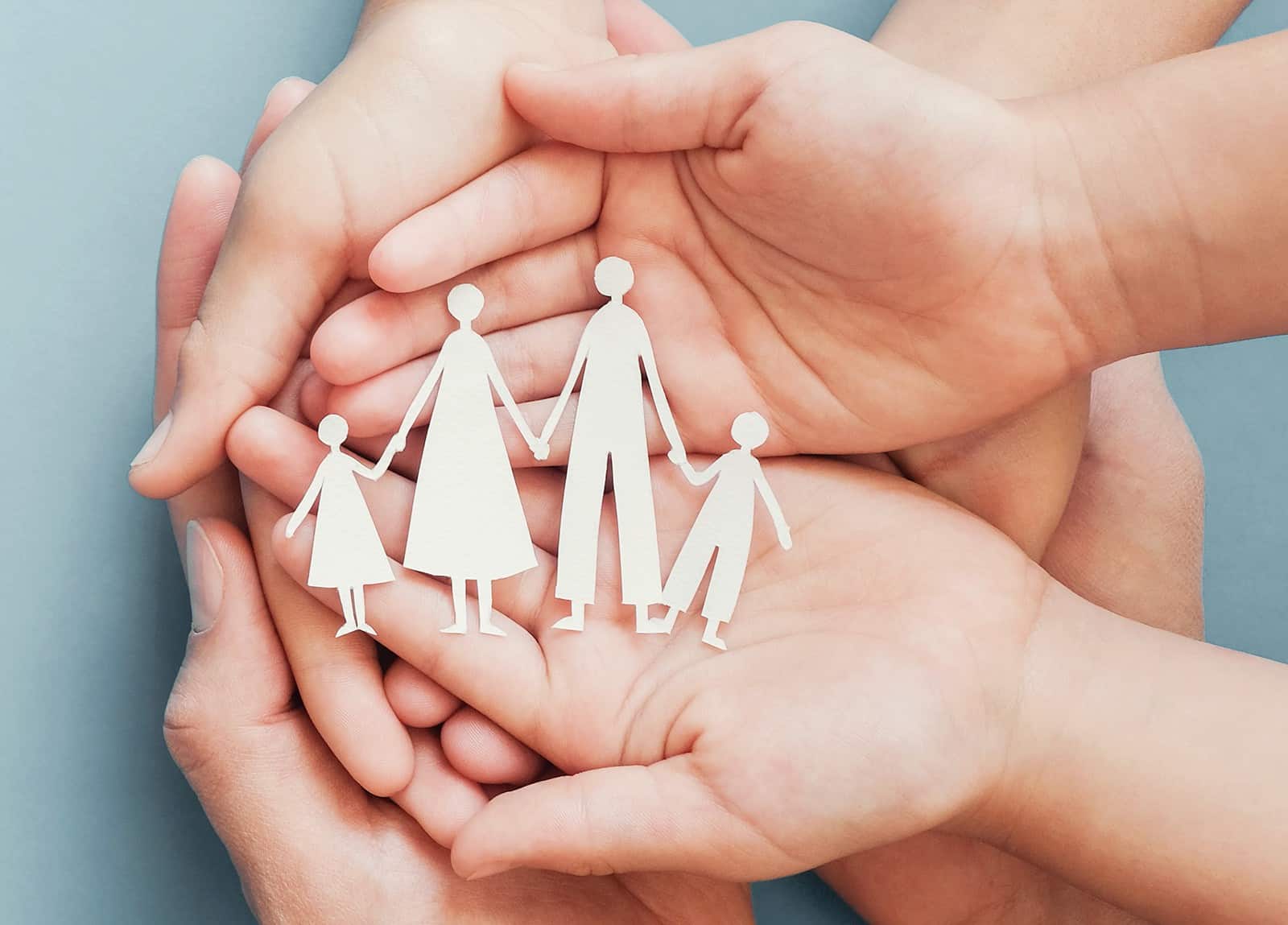 We work at making the transition easier and less stressful by purchasing the home outright, in as-is condition, and closing quickly. This means that you can sell your home without having to do any additional work—no cleaning, fixing, or renovation needed. While this may not be the traditional way of selling a home, it can be a great option for those who don't have the time or money to invest in making improvements. By quickly selling homes as-is, families can close within days instead of months.
Our goal is to help people who need to sell their homes quickly and without the hassle of working with a real estate agent. Sadly, not everyone knows that the biggest expenses associated with selling a home are real estate fees. These fees cover the cost of hiring a real estate agent, as well as other administrative costs. While the exact amount you'll pay in fees will vary depending on your location and the agent you choose, it's common for sellers to spend as much as 6% of their home's sale price on real estate fees.
You can bypass all this with Ohana Legacy Properties! We offer a simple, straightforward solution that doesn't involve any renovation, staging, showings, and most importantly, no agent fees. In fact, there are no fees for our service at all, for the family and for you.
We will make you a fair, firm, and honest offer for your home as-is, and close on the date of your choice. We would be honored to help you. Let's have a 5-minute conversation to see if we can help, no obligations attached.
Please see the reviews from our clients.
We do what we say. Treating you like family.
You don't need to worry about what to do with your Probate property in Texas with the help of Ohana Legacy Properties. Get the help of a Certified Probate Real Estate Specialist in Texas and have someone to guide you through the probate process, making sure things go smoothly.
We strive to uphold the highest standards of professionalism, ethics and integrity while providing the best personalized real estate consulting & problem-solving service to our community.
In doing so we provide a positive, honest, and superior experience for all our customers. How we do one thing is how we do everything. Compassion before Commissions.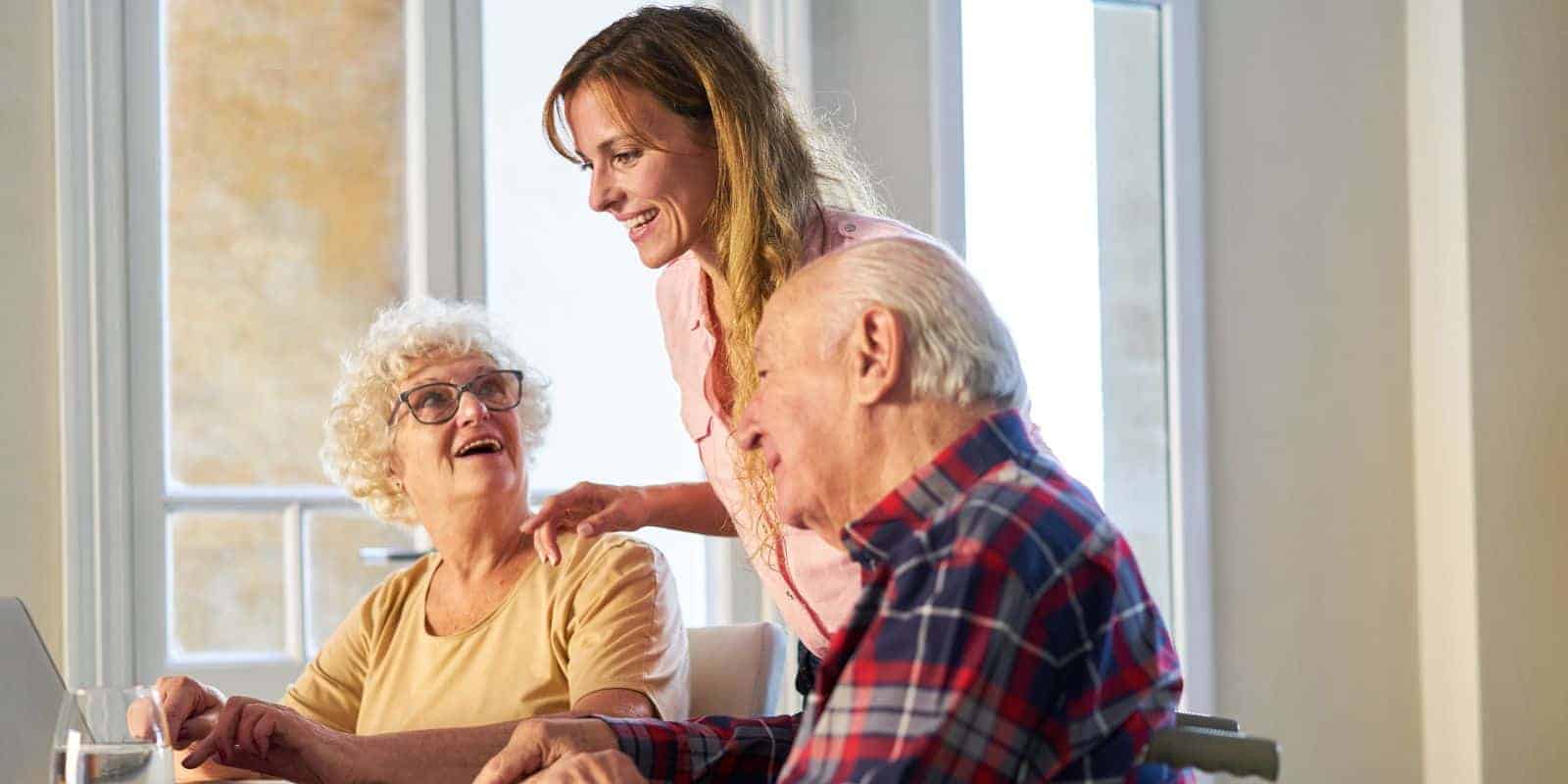 Solutions Focused-We find solutions VS focusing on the problem
Empowering – we empower others and ourselves for a better life.
Adaptable-we embrace change and thrive to learn.