Ohana Legacy Properties, LLC
Real Estate Probate
Dependable Probate Real Estate Solutions
Add client services to your practice with:
Surround your client with Real Estate options
Certified Real Estate Probate Specialists:
Quick, streamlined buying and closing process.
We do all the heavy Real Estate lifting for you.
Have Probate clients with Real Estate:

No realtor commission, no closing fees.
We serve you and your client:
Quickly
Can close within 10 days.
Professionally
Trained/certified since 2019
Ethically
Always do what's right
Compassionately
Compassion before commissions
2
Experienced & Certified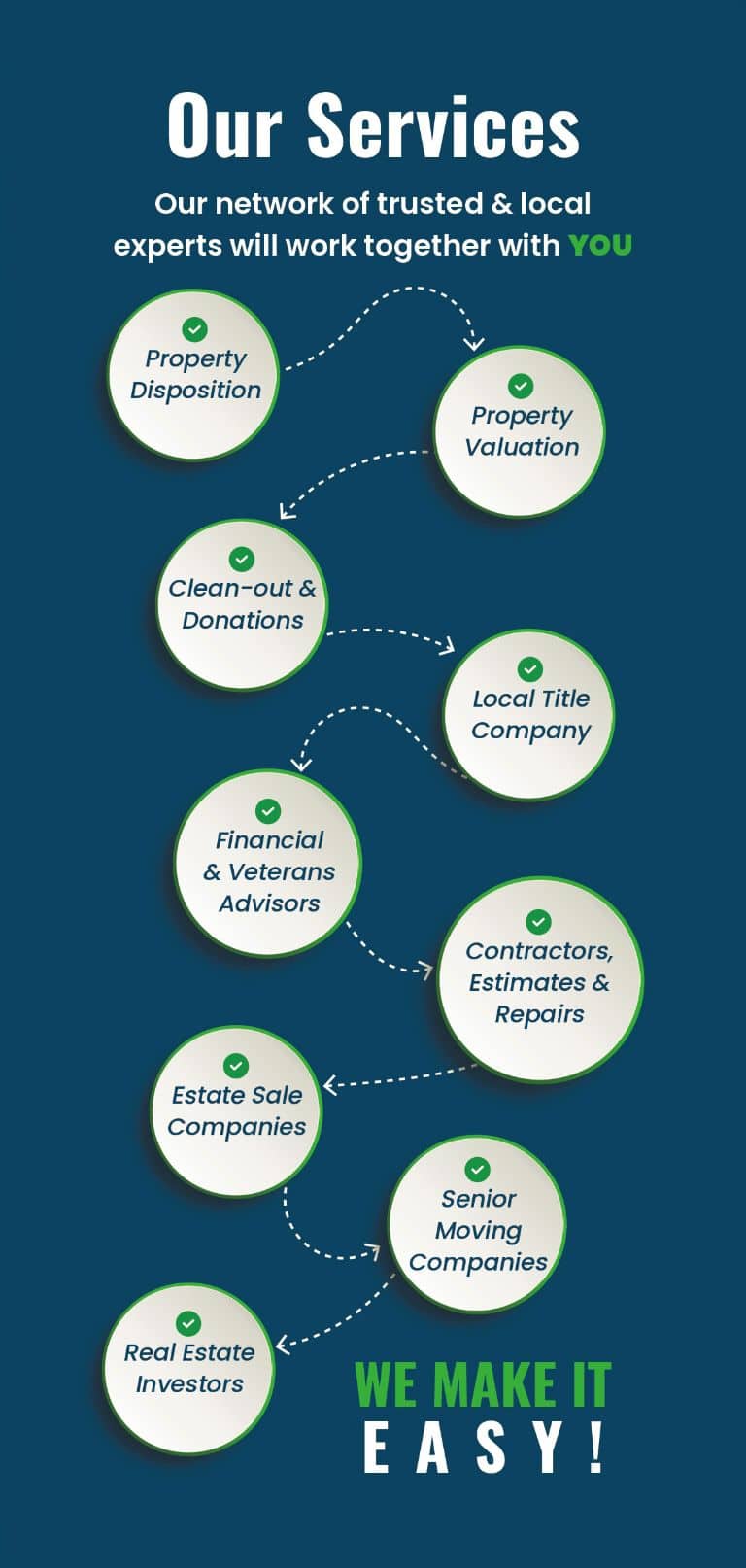 Why Ohana Legacy Properties
Add client services to No extra cost
your practice with: No extra work or time
Surround your client with Real Estate options, and resolve the client's probate real estate issues, all with no extra time or cost to you and the client.
Local and family-owned Certified Probate Real Estate Specialists.
History of working professionally, efficiently, and compassionately with our clients to buy their homes.