Ohana Legacy Properties, LLC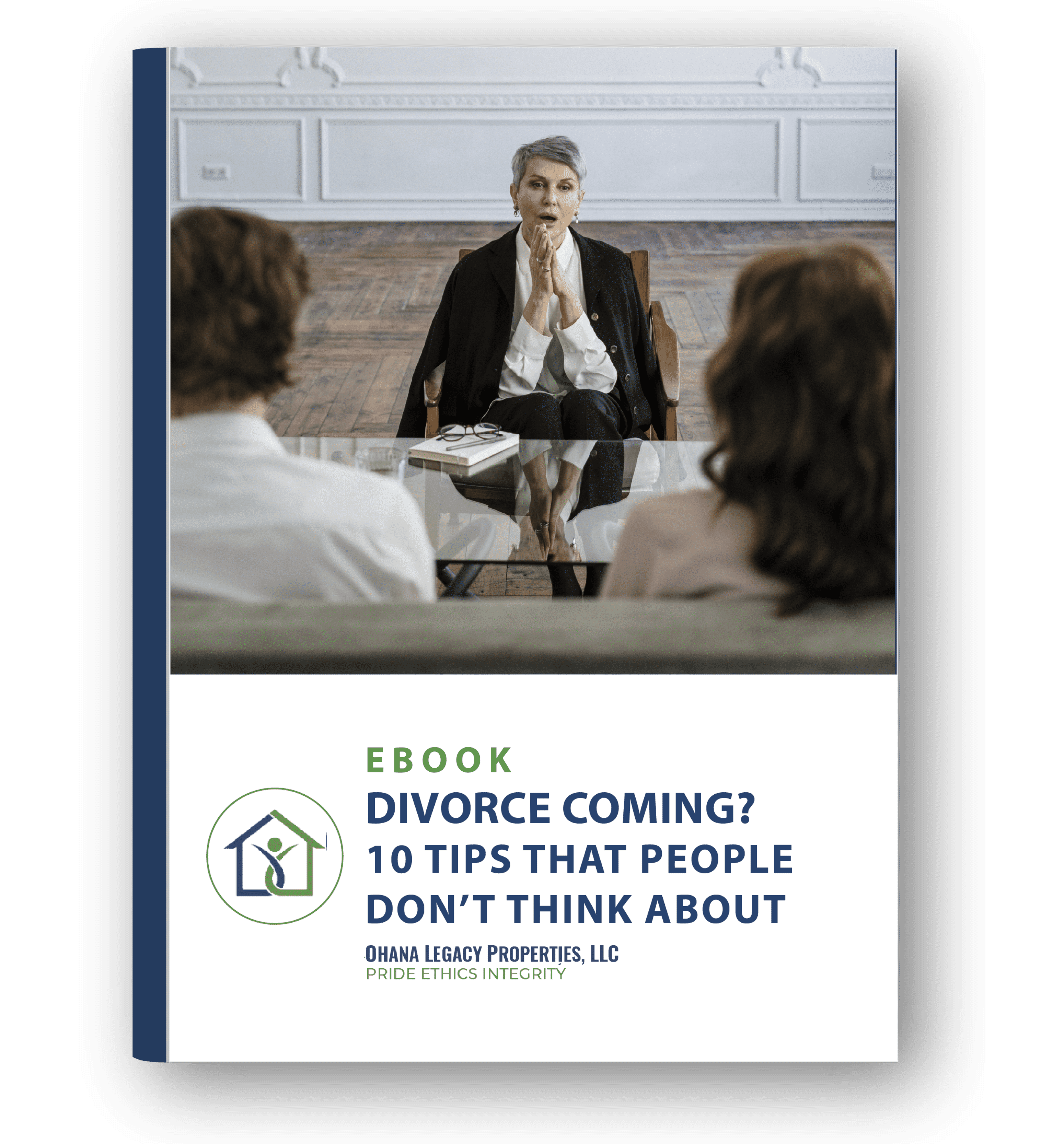 Divorce Coming? 10 Tips That People Don't Think About
No one ever plans on getting a divorce, but sometimes it's just the best thing for everyone involved. If you're headed down that road, make sure you know what to expect. This ebook will guide you through the process and give you tips on what to do with your house, finances, and more. Don't go into a divorce blind, get this helpful resource today!
Learn what to expect during the divorce process
Protect yourself and your family during and after the divorce.
Discover creative ways to split assets and debts fairly.